WELCOME FÁILTE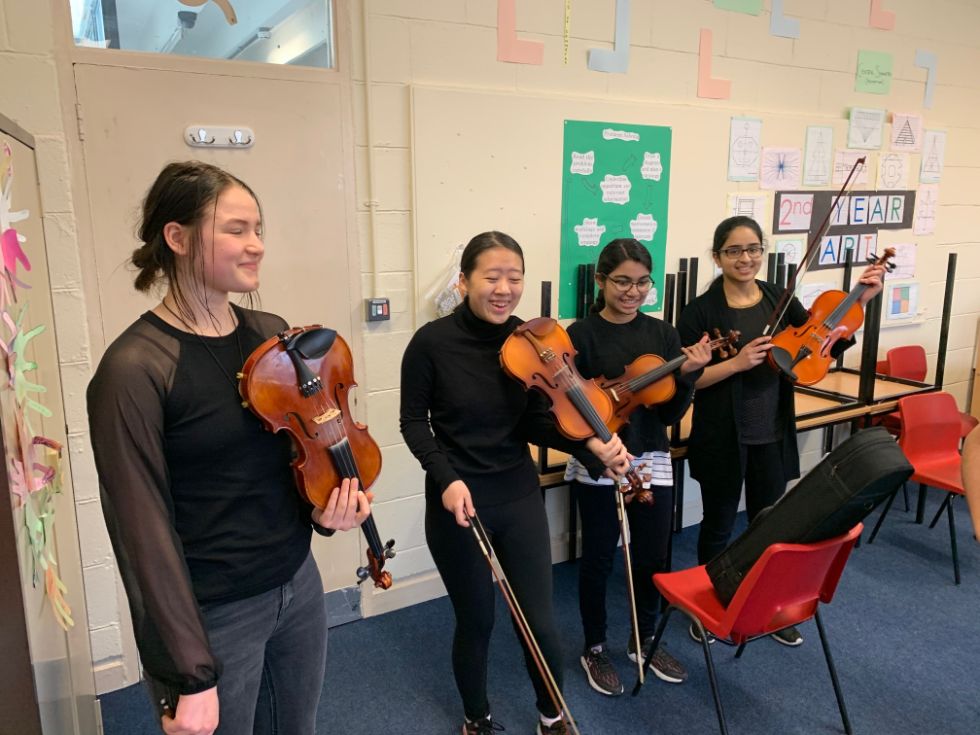 Céad Míle Fáilte romhaibh go dtí Scoil Naomh Peadar, Baile Phib.
Welcome to St Peter's National School. In St. Peter's, we do everything in our power to make sure that each child's years in primary school are happy and memorable. Together with the parents and guardians, we strive to create a happy and holistic learning environment which will enable all of our pupils to experience success and enjoyment in their many endeavours.
St. Peter's NS has the reputation of being a highly effective school, with motivated teachers and pupils. Pupils are offered a broad and balanced curriculum with a focus on quality teaching and learning and with opportunities for every pupil to experience success across a range of subjects. The school offers an extensive range of extra-curricular activities which cater for the varied interests of all our pupils. The school is supported by an effective and dedicated Board of Management and will be re-establishing our Parents' Association once again in 2021. Our ancillary staff ensure the efficient day to day running of the school and provide a warm welcome at front of house.
My vision for St. Peter's NS is based on the creation of a rich learning environment where the children can flourish and develop both cognitively and emotionally. A vision for a school must be based on consultation and dialogue with the school community. One of the roles of the Principal Teacher is to lead that process, resource the plan and motivate all members of the school community to participate in a common vision for the school.

The challenge is to create a community of learners built on the highest standards of excellence in order to ensure that all children achieve their potential.
As Principal of St Peter's NS, I will endeavour to ensure that school is a happy, fulfilling place for children, full of friendship and learning, where memories and lifelong friendships will be forged. I will aim to ensure the talents within each and every pupil in St. Peter's are discovered and developed. It is an honour and a privilege for me to be given that opportunity.
Le gach dea-ghuí,
R. Ryan,
Príomhoide
St. Peter's and Phibsborough Through The Years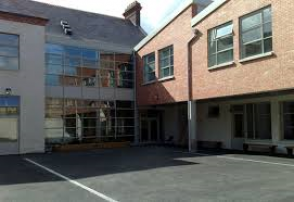 Upcoming Events...
Wednesday, 17th March 2021
St. Patrick's Day- school closed (School reopens on March 18th as normal)
Department of Education Videos-return to school-March 21
Out and about in St. Peter's N.S.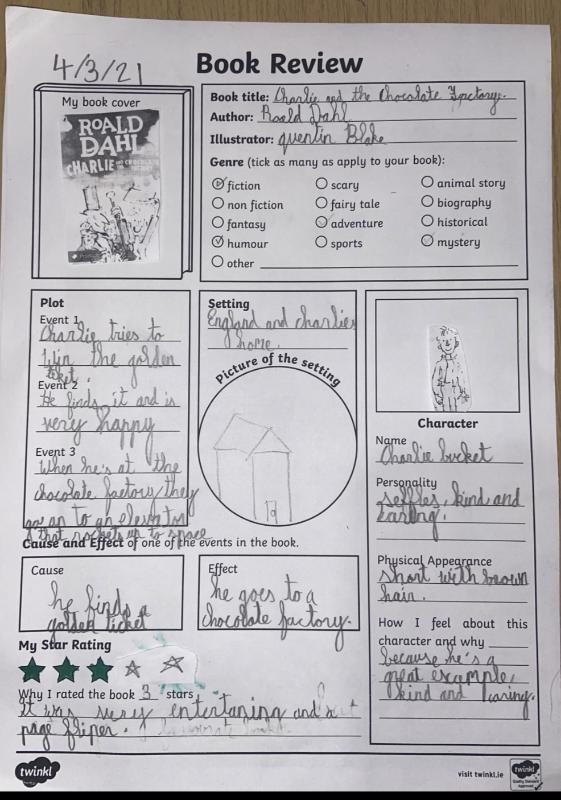 This marvellous book review is by Therese. Roald Dahl really was an exceptional author!😀
This lovely acrostic poem was written by Oliwia. Well done Oliwia! 😃
A very well written book review by Albert. This seems like a funny book indeed 😃
A very informative book review by Lily. The pictures are very artistic also 😀
This really interesting piece of art is by Miriam🙂 Can you guess what it is? You might see it in the garden...
A fantastic acrostic poem, by Lily. Well done on making the poem rhyme Lily 😃
A wonderful construction, by Kevin. We can see plenty of 3D shapes here 😀
Well done to Lily on creating this impressive 3D piece 🙂
An excellent piece of art by Eoin. Very imaginative and creative 🙂
'Mr Spud' from the novel 'Billionaire Boy' by David Walliams 😃
This great piece of 3D art is by Michael🙂 It is called 'The Lonely Quarantine'
Great work on this book review David! With 5 stars, it must be a very interesting read 😃
This book review is by Kevin. Wonderful work and lovely pictures too! 😃
We see plenty of interesting information in this terrific book review. Well done Michael😀
An excellent book cover, designed by Oliwia. The colours are very eye-catching😃
This very interesting and informative book review is by Eoin. Magnificent work! 😃
Covid-19 guides/information for parents
Admissions' 2020/2021 information for parents/guardians
See policies section
If you wish to enrol your child for the 2020/2021 school year or any subsequent year please fill in the enrolment form (found in the parents' section of the website). Please note we are currently accepting applications for the 2020/2021 school year (as per Admissions Bill 2018).
Applications for the 2021/2022 school year will be accepted between the 1st of October 2020 and the 26th of November. Please refer to the school's Admissions' Policy and Admissions' Notice on the home page of our website (policies section) for more details.
Please ensure that you have included the following with your application:
1.Fully completed and signed application/enrolment form

2.Birth Certificate (original which we will copy and return to you)
NEPS updates for parents/staff and pupils
Please see below, some useful information which might be of benefit to parents, students and staff. These links and resources aim to alleviate some concerns expressed by parents as their children return to school.
The first link provides NEPS advice & resources during Covid-19 and includes information for both parents and students on how to Calm and Support your Child, Managing Stress and Anxiety and information on Panic Attacks for students. See Below:
https://www.gov.ie/en/publication/af24b-wellbeing-guidance-documents-for-parents-students-and-schools/
St. Peter's National School, Phibsboro, Dublin 7 | Phone: 01 8680501