Third Class - Ms. Hand
Welcome to Ms. Hand's Third Class!
Latest Photographs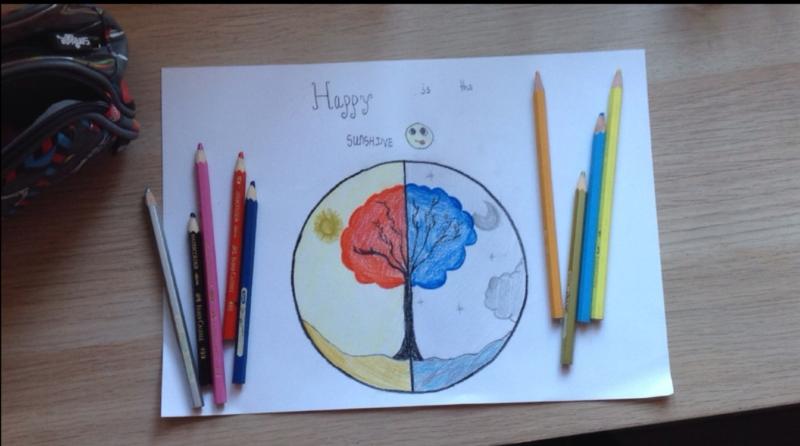 This wonderful and creative piece of art is by Oscar. 😀
Great work Edward! A fabulous poster based on the theme of 'Happiness'😀
'Happiness' by Eoin. A very creative and colourful poster 😀
Wonderful poster Bhavya! This is a very creative picture about what makes us happy😀
Albert has made these wonderful 3D gnomes- Good job Albert! 😀
Radek has designed this fun poster, based on the theme of 'Happiness'. Well done Radek! 😀
Great job Miriam! These are all fantastic and happy pictures! 😀
Well done Oliwia on this fabulous poster. The colours are wonderful😀
Michael's brilliant acrostic poem on The Vikings. Well done Michael!
Lily has written this terrific acrostic poem on The Vikings.
Well done Miriam, this is a fantastic acrostic poem, based on The Vikings.
Terrific acrostic poem about The Vikings, by Eoin.
Excellent poem, written by Dominic!
Well done to Oscar, this is a great Viking poem!
A very well written poem by Miley, well done on the rhyming!
Excellent poem about 'Lockdown'. Well done Oliwia👏
A wonderful Viking poem by Bhavya
Well done Bhavya. A very colourful longship!
Great work on this Viking longship Oliwia.
Brilliant colours Isabella. Well done on this impressive longship.
Terrific work Radek. A very cool Viking ship!
What a magnificent longship. Well done Jimmy!
An excellent representation of a Viking longship. Good job Therese!
Fantastic acrostic poem Albert, great work!
A terrific longship, well done Miriam.
Albert designed and created his own home made calendar. Great work Albert, this is very impressive 👏
Amazing work Albert. An excellent Viking ship!
Well done on drawing and colouring this wonderful longship Edy!
Well done to Isabella on this impressive 3D house 🏠
Excellent construction of this 3D house Albert!
A magnificent 3D house, made by Therese!
Inside Therese's 3D home. Very imaginative Therese! 😀
Excellent construction here by Michael. The lego men practising good social distancing 😀
A wonderful village of 3D houses, assembled by Oliwia👏
Another lovely 3D piece by Oliwia
A tissue box, by Oliwia 😀
A very sparkly 3D creation, by Oliwia
Well done Edy on this magnificent Lego bridge!
Terrific construction work Steve!
A fabulous Valentine's Day dinosaur, by Radek
Well done Eoin on this terrific Valentine's dinosaur!
Great work on creating this Valentine's Day dinosaur Edy!
Lovely art Miriam! Well done on creating this fantastic Valentine's dinosaur!
This fabulous card was created by Albert, well done!
A beautiful Valentine's Day card, designed by Oliwia
A lovely ladybug by Steve 🐞
Very artistic Steve! 🐞
Jimmy assembled these magnificent Lego models. Well done Jimmy!
Fantastic creation by Therese, the message is lovely 😀
A wonderful spring painting by Miriam. The colours are fabulous!
This beautiful piece of art is by Lily. The colours are amazing!
This 'Wolf Boy' art is by Michael. Very creative, great work Michael 😃
A very artistic spring scene, created by Albert
St. Peter's National School, Phibsboro, Dublin 7 | Phone: 01 8680501