Offbeat Ensemble Community Orchestra
Offbeat Ensemble Community Orchestra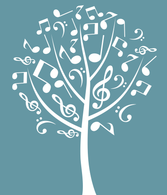 F

ounded in 2013, The Offbeat Ensemble is a late-starter string orchestra which rehearses weekly in St. Peter's National School, Phibsboro. Run by Ciara Cavanagh and Nathan Sherman, both of whom are professional performers and music teachers, the groups's aim is to give everyone the chance to learn music in a fun, friendly and supportive environment. The orchestra covers violin, viola, cello, double bass, and ensemble playing and is open to adults.
In June 2013, The Offbeat Ensemble performed their first concert in King's Inn, where members created a buzz and energy onstage which was electrifying.

Players in the Offbeat Ensemble join to have fun, make music and meet new people - It's never too late to begin to learn a musical instrument.

Those with a small amount of playing experience are welcome to join immediately. Complete beginners should contact the orchestra for details about the next beginner's class.

We aim to organise 2-3 informal concerts per year.

Rehearsals take place weekly in St. Peter's Primary School, Phibsboro on Wednesday evenings from 7pm – 9pm. See our Rehearsals (see link at the bottom to access the website) page for more information.
Thanks to Ray Ryan (Principal) and Joan Quinn (former Principal) in St. Peter's school for their support. Many of our current and past parents have been involved in the Offbeat Ensemble over the years.

To make further inquiries about joining the Offbeat Ensemble, please email us at OffbeatEnsemble@gmail.com or phone Ciara on 0863682133.
Please click the link to access the Offbeat website- https://www.offbeat-ensemble.com/