Pupils' Hall of Fame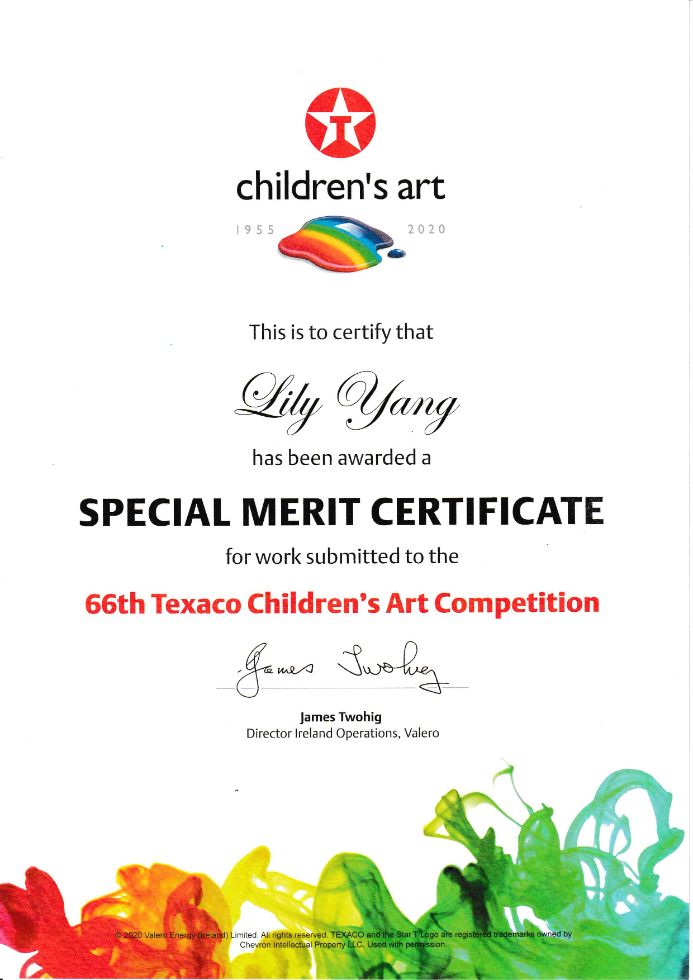 Lily (Ms. Hand's 3rd class) entered the Texaco Children's Art competition this spring as a student from the school. We were informed today that she has won one of the 15 Special Merit prize in her age group.
Congratulations Lily. Her entry is amazingly creative.
Below is the link to the webpage, her art work is the one with KOI fish.

https://www.texacochildrensart.com/Pages/gallery-2020-catE.aspx
Wesley Feis Success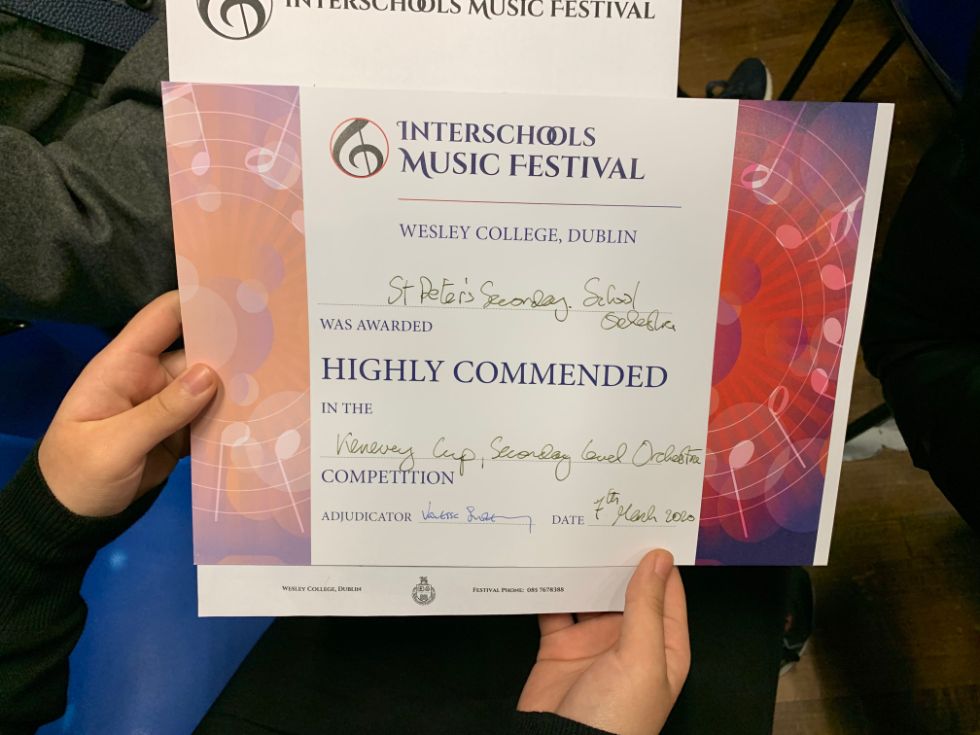 We were 'over the moon' when it was revealed that our secondary school chamber orchestra had finished joint third place (highly commended) at Wesley Feis in March 2020. This was a marvellous achievement considering our boys and girls were competing against a host of private secondary schools with extensive strings'/orchestral programmes. Our orchestra only meet once per week. Thanks to Ciara and our wonderful boys an girls (past pupils of St. Peter's N.S.) who have worked so hard to get to this stage. Hopefully, we can restart our orchestra online (in Term 2 of the 2020-2021 school year).
St. Peter's National School, Phibsboro, Dublin 7 | Phone: 01 8680501
Registered Charity Number: 20117924