H.S.C.L. - Shared Reading
Shared Reading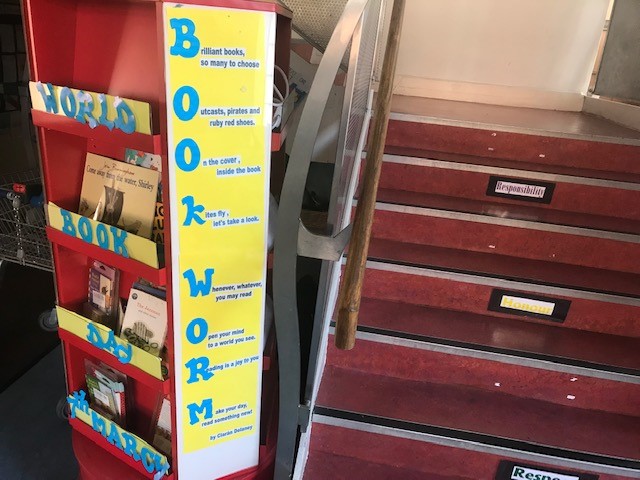 Our Shared reading programme has been up and running for the past number of years. It is vitally important that you, as parents, spend some time each week reading to and with your child (in the younger classes) and talking about (through questions and discussion) what your older children have read. Each pupil has a Record Sheet that must be signed by a parent once you are satisfied that your child has read a book. Parental involvement plays a significant part in the progress of this programme and your child will develop a positive attitude towards reading as a result.

Shared Reading:
As you are aware, the school is currently operating a library system for the children, from which they can take a loan of books to read at their own pace at home. The school is also operating a Shared Reading programme from Senior Infants-6th Class. Our H.S.C.L. (Home School Community Liaison teacher) is trying to encourage all the pupils to read as often as they can and also checks how each pupil is progressing on a regular basis by looking at the pupils' Shared Reading record sheets.

What we are asking of you is that once a week you ask your child to read aloud to you from the library book. As the teachers are working on developing the children's comprehension skills in the senior classes, we would also ask you to question your children about the books they are reading.
Questions could include the following:

What is the book about?
Where is it set?
Do you like it? Why/ why not?
Who is your favourite/ least favourite character? Why?
What do you think will happen next?
Why do you think the character did/ said that?
How do you think the book will end?
If you were the author, what would you do differently?


These are only some questions to get you started. The main purpose of the Shared Reading programme is to get the children thinking and talking about the book they are reading, so any questions which help them do that are the right questions to be asking.
Shared Reading Tips


What you need:
Books: The child picks his/ her own book from school library
Time: Any free 10-15 minutes during the day (no more than 15 minutes)
Place: A quiet and comfortable place for both of you

Remember:
It's fun not work
Pick a time that suits both of you, when you are both relaxed
Praise your child for every effort
It is completely informal

Some tips to help
• The relaxed time might be after dinner or even the fifteen minutes before the child goes to bed. Any time as long as you both are ready.
• Do not ask your child to read during their favourite t.v. programme or during yours.
• Talk about the title/ the cover/ what you think the story is about.
• Sometimes your child might like to be read to or sometimes they might like reading to you.
• You can alternate between you reading a paragraph and the child reading one too.
• If the child struggles with a word tell him/her the word and allow him/ her to repeat it after you.
• Ask questions occasionally i.e. when coming to the end of a page/ paragraph, keep with the natural flow of the reading.
• Discuss the story is any ways you can think of:
o Relate it to your own life or something that it reminds you/ them of.
E.g. "that puppy sounds like our puppy".
"I heard of something like that happening to…"
o What will happen next? What would you like to happen next?
o Did you like it? Why/ Why not?
o Who was your favourite character? What did you like about him/her?
o What was your favourite part today?
o If you were _______ what would you do?
o Discuss what you have read so far.
Paired Reading Sheet
When you have finished reading please comment on the piece you've just listened to/ read with your child on the Shared Reading sheet. It need only be short comment whether you read or the child did or both or if you or the child enjoyed/ didn't like it or if they found it difficult. Please sign your name as well. You could read for ten minutes and use the last five minutes for comments and discussion.



Shared Reading Parents' class visits:

Our annual 'Shared Reading' parents' programme takes place just before Christmas every year. Parents of pupils in Junior and Senior Infant classes are invited into the school to share and read with the class. This programme has proved very successful in the past as it encourages the children to discover the joys of reading at a young age.

We are also in the process of setting up a special Shared Reading programme in Junior Infants called CAPER (Children and parents enjoy reading). Hopefully, our Junior Infant pupils will start to bring home books before or after the Easter holidays. They will be given a special CAPER record sheet to bring home with them. We will be asking parents to read to and with your child and fill in the record sheet when you have finished reading. The CAPER reading sheet will be signed by both the parent/guardian and the teacher on a regular basis


St. Peter's National School, Phibsboro, Dublin 7 | Phone: 01 8680501
Registered Charity Number: 20117924