St. Peter's String Orchestra
Secondary school string materials
HI guys,
Hope you are all well. I've written out a song for you to play called My Heart Will Go On. Maybe you know it? It's from the film Titanic.
The sheet music is below and here's a video of me playing it:
https://www.youtube.com/watch?v=U0nAzBa0eVM
Feel free to send me an email to ciaraviolinist@gmail.com if you'd like me to write out any songs for you!
Secondary school string materials
St. Peter's String Orchestras (primary and secondary)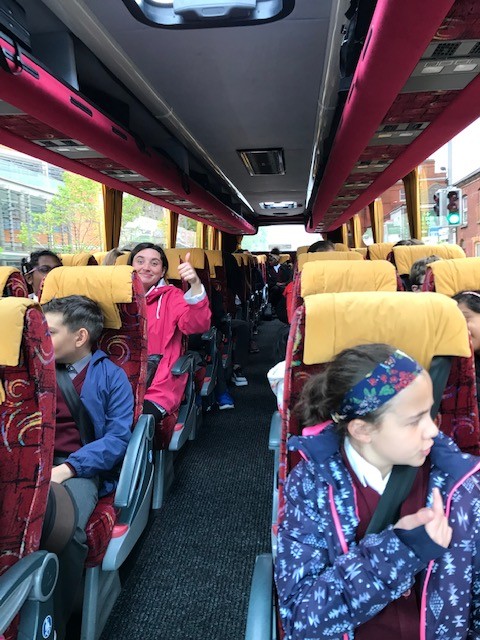 History of St. Peter's N.S. Orchestra
St. Peter's National School String Orchestra was first established in November, 2012. At the time, it was a junior orchestra consisting of about twenty pupils from 3rd and 4th class. Our pupils had no experience in ensemble playing. In fact, the majority of our pupils hadn't played a string instrument prior to the foundation of our whole school strings' project in November, 2010. Our pupils in the newly-formed orchestra soon found their feet and had to perform for our parents just a month after being established.
One of our greatest achievements so far has been a performance for the Lord Mayor of Dublin in the Mansion House in June, 2013. Since then, our orchestra has performed on numerous occasions in the school hall and in St. Peter's Church, Phibsborough. Our orchestra also performed with the 'Sounds' Ensemble' brass, woodwind and percussion group in June 2015. Another highlight in our orchestra's journey was a trip to St. Agnes' National School, Crumlin to perform in a Family Funday on June 2016 (along with the St. Agnes' parents' orchestra, St. Agnes'/Scoil Coilm pupils' orchestras and The 'Offbeat Ensemble' (who rehearse in St. Peter's every week).This was a wonderful experience for our orchestra as they had an opportunity to perform in a very friendly, informal and fun setting with over 120 musicians playing together at the end.
In March 2016 we took the tentative step of entering an orchestra competition for the first time (the prestigious Wesley Feis). This is now our third time to enter the competition as of March 2019. We have won the competition in 2016 and 2017. Wesley Feis was cancelled last year due to the snow so we didn't get an opportunity to win the three in a row!!!!
Our most notable achievement to date has been a performance on the stage of the National Concert Hall with the Royal Irish Academy of Music junior orchestra on Saturday, 10th of February 2018 as part of the Irish Association of Youth Orchestras' Festival of Youth orchestras. Almost 85 musicians crammed onto the concert hall stage and gave the performance of a lifetime to a rapturous audience. It was an occasion nobody in St. Peter's will ever forget. (see orchestra gallery for images of the wonderful day).
Many thanks to Ciara Cavanagh and Shane Cavanagh ( our strings' tutors) and all the staff, pupils and parents in St. Peter's for supporting our wonderful orchestra and strings' project.
Orchestra News May 2019
Our orchestra has a busy few weeks ahead. On May 29th we will travel to Howth N.S. to perform with their string orchestra in a side-by-side concert.This will be our first collaboration with Howth N.S. and we are looking forward to it.
To round off the year, we are delighted to announce a very first collaboration with our chamber choir for our end of year concert on the 24th of June in the school hall. This will be the first collaboration since our former chamber orchestra performed for the First Holy Communion two years ago.
Mr. Ryan would like to thank the staff, parents, pupils, Derek, Barbara, Glanmore Foods, our wonderful strings' tutors and our two fabulous orchestras (primary string orchestra and past pupils' classical chamber orchestra) for all their hard work over the course of a very busy and successful year.
We have massive plans for our Year of Music and the Arts 2020.
St. Peter's National School, Phibsboro, Dublin 7 | Phone: 01 8680501